In order to get such high resolution images out of my darkroom I have had the pleasure to shoot with with a circa ~1926 Deardorff 11x14 Studio Camera on an 8ft 600lb copy stand.

     A retired ford mechanic had the camera in his home in Dearborn, Michigan. He was moving south and his new home only had 7ft ceilings.

     It was mostly a show piece for him so I spent the better part of a few months greasing and aligning all the gears, patching all the holes in the bellows, and making new mounts for the lenses. thankfully most of the hardware was pressed steel electroplated in gold so there wont be much wear for the next two centuries.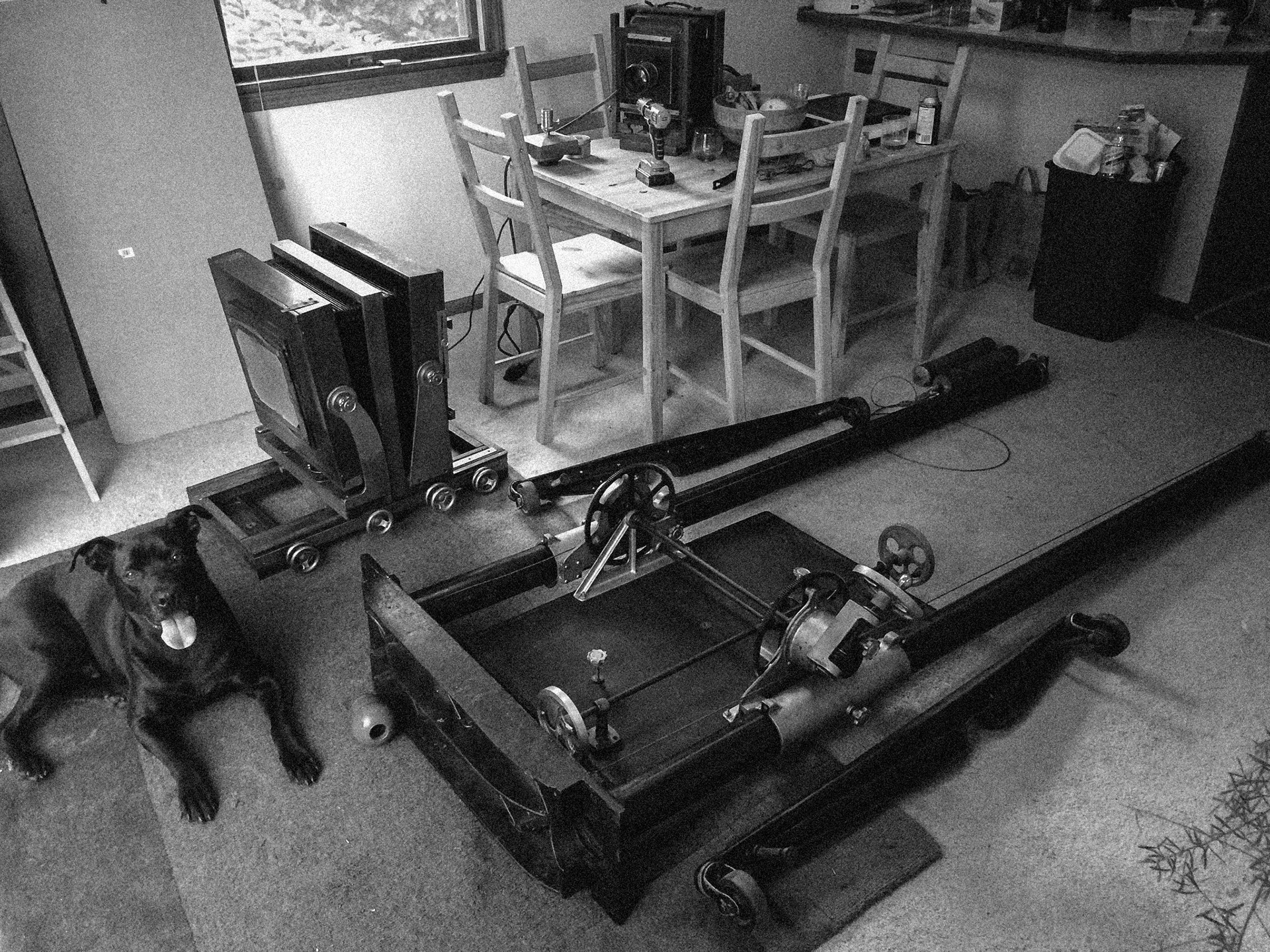 I shoot on Fuji X-Ray Film. Its the most economical sheet film available and all though it comes with its own unique set of processing issues, it's fairly simple to get workable negatives with good tonal ranges.

I have slowly built and iterated on a personal darkroom setup over the three years. To date, I've been able to make a fully functional wet lab that can process black and white (film/paper) as well as Color(c41 film/Ra4 paper).

A lot of old timers selling off their darkrooms on craigslist for a song gave me the necessary resources to Frankenstein my ideal setup. Its not perfect, its not done, but workshops never are.